Over the past 12 months, we've been treated to some memorable moments in fashion. But the most popular of all? Blake Lively's Met Gala appearance.
The actress' show-stopping Versace gown, which transformed on the red carpet from one colour to another, has been crowned the most influential celebrity moment of 2022 in a study conducted by the digital agency Media Vision, which looked at more than 200 fashion moments and their search volumes, engagements and social media statistics to calculate the moment with the biggest influence.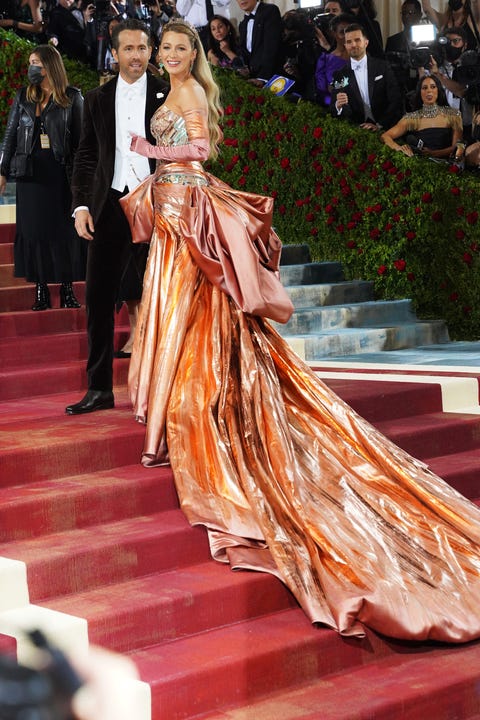 For 2022's Met Gala theme – 'In America: An Anthology of Fashion', and the dress code of 'Gilded Glamour' – Lively wore an Atelier Versace gown inspired by New York City. At first, the actress walked the red carpet in a shimmering rose-gold dress with an extravagant bow, which paid homage to the Empire State Building and New York's intricate architecture.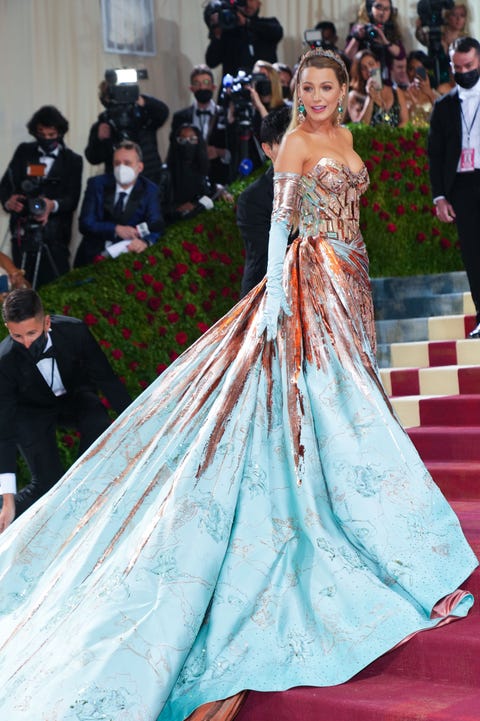 The bow then unravelled to transform into a cascading blue train, inspired by the changing colour of the Statue of Liberty over the years. Her tiered crown, with seven rays, also paid tribute to the famous statue, while the blue train featured elements from the constellation decor at Grand Central station.
Fashion Week moments dominated the rest of the top 10, with Bella Hadid's spray-on Coperni dress in Paris, Kate Moss on the Bottega Veneta catwalk in Milan, and a front-row appearance from Julia Fox making the cut.
Royal fashion also made it onto the list, with the Princess of Wales' choice of earrings for the Queen's funeral also being named.
The Met Gala will return on the first Monday of May in 2023, dedicated dedicated to the late Lagerfeld.