Max Verstappen is one of the most talented drivers on the grid. At 25, he is already a two-time world champion who recently enjoyed a dominant season. The Dutchman won a staggering 15 races this calendar year, setting up a new record in the process. However, it hasn't always been rainbows and fairytales for Max. A couple of years back, the Dutch Lion talked about one mistake in his career that made him feel stupid.
Verstappen has had his fair share of mistakes over the years. However, he shares one of the most embarrassing incidents that he's faced in Formula 1. Verstappen revealed what happened during his unexpected pit stop at the 2016 US GP to Antonio Felix Da Costa.
When asked about an embarrassing moment of his life, the Dutchman said, "I know exactly, 2016 Austin. I was driving, and I was like P5 maybe. It was going quite well. Then we always said like, when my engineer would say push now, push now, that normally meant back then like, that lap, you're pitting but i knew that i had to speed up."
"And he said that and then I was doing my lap in Austin. You know, the second-to-last corner, the fast left turn I went in good and then I just drove to the pit lane entry and I drove into the corner and I realized he never called me in."
"I know he didn't tell me to pit and he never said it. Then suddenly I see all the guys running."
Verstappen eventually retired his car after a few laps and was delighted he didn't have to face the wrath of Helmut Marko. The Dutchman told the Austrian, "I was like, I F*cked Up".
Helmut Marko reveals the major advantage Max Verstappen has over his teammate Sergio Perez
Max Verstappen and Sergio Perez have been a formidable partnership for Red Bull. The duo helped the Austrian team win their first WCC title in more than 8 years. Despite their recent feud in the Brazilian GP, they have worked quite immaculately as a team unit.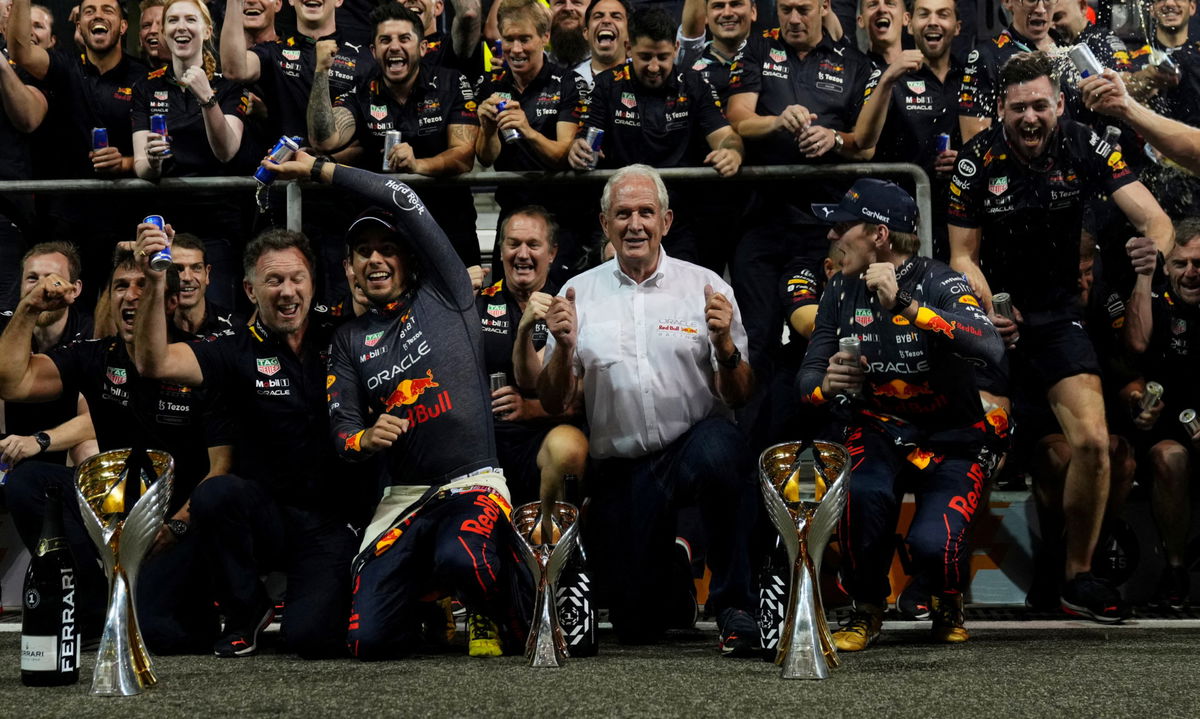 However, Red Bull's Helmut Marko revealed one major advantage that Max Verstappen has over his teammate Sergio Perez. He cited the example of the recent Abu Dhabi GP.
Marko said, "Max has gradually become a tire whisperer. We give him a certain plan and he executes it optimally. In Abu Dhabi, for example, with Max we had already assumed a one-stop."
He further added, "From the same considerations we had gone for a two-stop with Perez, although that first stop of his still came earlier than we expected."
Max would be delighted to beat Sergio Perez in his own game. The Mexican is one of the best drivers when it comes to preserving tires and taking the race long. Can the Dutchman beat Checo for the third year running?