Mike Tyson is without a doubt one of our generation's most well-known and successful athletes. Aside from that, he is one of the most divisive athletes of our time. He has reached the pinnacle of success as well as fallen from grace. His wife, on the other hand, has always stood by his side and supported him as he faced challenges in both his professional and personal lives.
In a recent interview, the boxing legend talked about the unique traits of his wife while also highlighting her weaknesses. Tyson mentioned in an interview, "I don't think she's made that way to think about the power that she possess and she's capable of doing. She lived her life as a humble woman and a wife and stuff, but she has no idea what kind of power she possess. She doesn't even want the power, she's probably afraid of it." 
He further added, "She's always uhh, this is what I know about my wife, and that's why we are different, that's why we get along. She's always, um, what is the word that I'm looking for. The caretaker, yes she is a caretaker, my wife takes care of everybody. She wants everybody to be happy, she wants every world to be perfect, she wants to love the world. But the world was too big to love."      
Tyson's wife, Lakisha Spicer, has been a pillar of support for the 56-year-old. The couple has been through thick and thin together since they were married in 2009.
An ode to Mike Tyson and Lakiha Spicer's love story
As per The Sun, 'Iron Mike' met Spicer when she was just 18 years old. The boxer had been married two times before he tied the knot with Spicer. His first two relationships didn't last long, and he finally found the love of his life after one of his matches.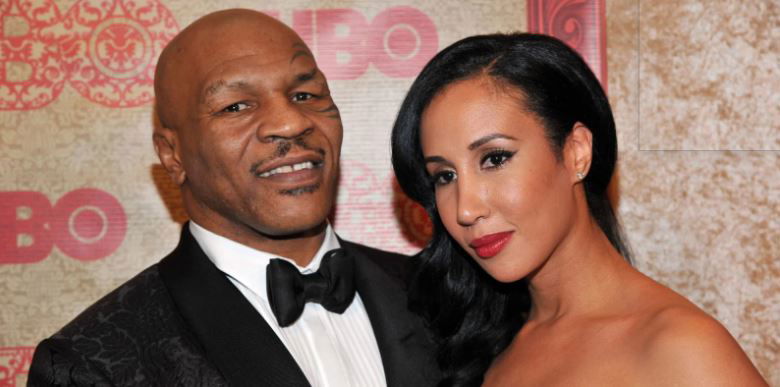 Both of them have been through a lot of challenges together. Spicer was even pregnant with Tyson's baby when she served a 6-month prison sentence in 2008. Soon after her release, she gave birth to a child. The couple now has two adorable children, including a 14-year-old daughter named Milan, and a boy named Morocco who is 11.