It is not a secret that the 6-time major winning champion, Phil Mickelson, was interested in gambling. In fact, even he had revealed the same publicly. However, did you know that he couldn't concentrate on a tournament as he was focused on gambling?
"Phil is hitting it everywhere… he's barely finished a hole through the first eight holes," Tom Lehman said about Mickelson. Lehman was Lefty's partner in the 2000 Presidents Cup against Mike Weir and Steve Elkington.
The former no. 1 revealed how his partner couldn't focus on the Presidents Cup match to Alan Shipnuck, a famous American author. Notably, he wrote Mickelson's biography, Phil: The Rip-Roaring (and Unauthorized!) Biography of Golf's Most Colorful Superstar. Moreover, Shipnuck is the author, who published the golfer's controversial comments about the Saudi government online.
Mickelson went into the Woods to gamble?
According to Tom Lehman, Mickelson couldn't play well during all 8 holes, and the same happened in the ninth hole as well. "He walks way back into the trees and is sitting on a stump with his back to everybody and his head down," he added.
As a fellow golfer, Lehman thought that Lefty was disappointed with his game and went into the woods. "I think he's giving himself a pep talk, so I go over there to try to make him feel better," Lehman said. "And he's got his phone out, and he's checking the football scores."
Interestingly, Lehman is not the only golfer who has noticed Mickelson's gambling habit during tournaments. His fellow American golfer and golf analyst Steve Flesch also opened up to Shipnuck about his experience with Lefty. According to him, the golfer checked his "beeper or something" on every hole at the Hyundai Team Matches.
What does Phil Mickelson think about his gambling?
"My gambling got to a point of being reckless and embarrassing," the golfer said in an interview with Sports Illustrated. According to Mickelson, he went to therapy to deal with his addiction. The golfer explained that he had an addiction to gambling for a long time; however, it got intense almost a decade ago.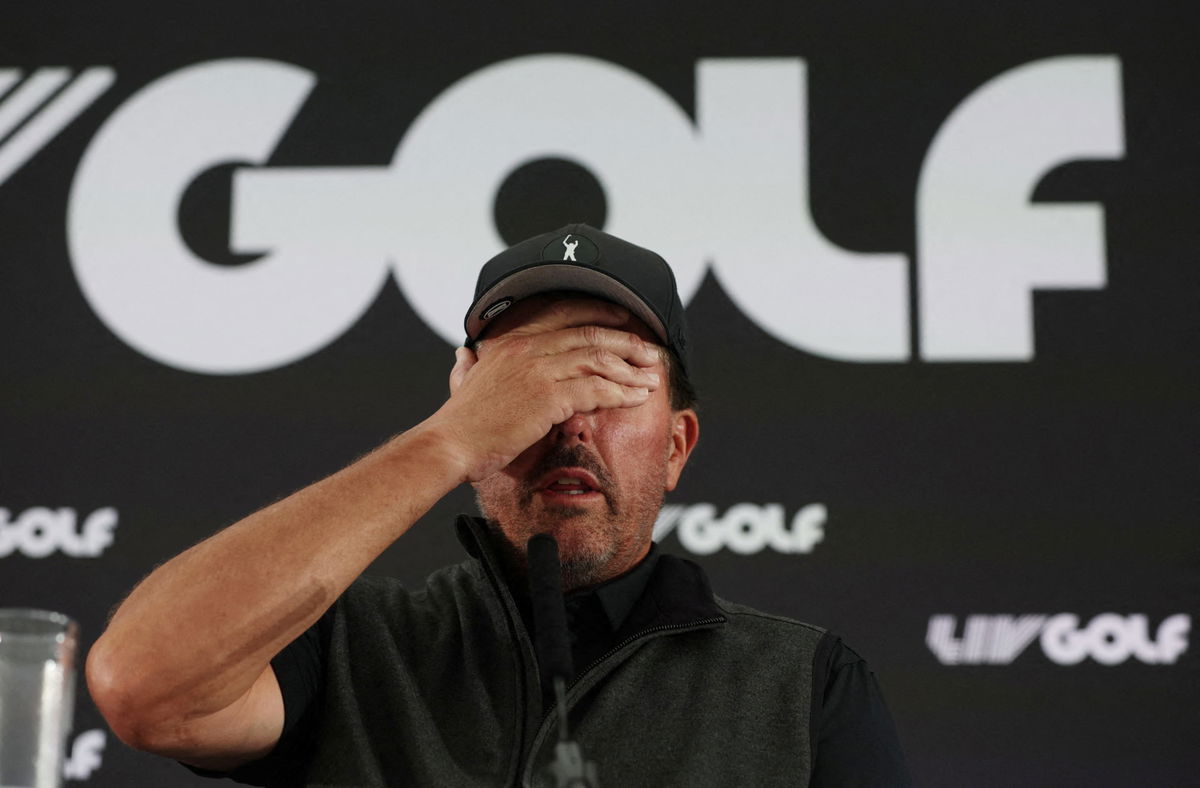 Notably, Alan Shipnuck revealed that the 2021 PGA Championship winner lost $40 million through gambling between 2010 to 2014. However, the golfer revealed in the interview that his gambling has never been a financial threat to him and his family.